The charm of the countryside by the sea
Open from April 1 to September 15
Family campsite by the sea
Welcome to Camping des Dunes, a 3-star campsite, "feet in the water" with direct access to the sea.
Our campsite is ideally located between Quimper and Le Guilvinec and has direct access to Goudoul beach for an unforgettable stay in southern Finistère. Guillaume and Wyara welcome you with a smile, in a green and iodized setting!
During your stay, choose from our offers: pitches for tents, caravans, camper vans, as well as 8 mobile homes.
Our rentals close to the beach and the GR34!
Nestled in the heart of the Pays Bigouden, the 3-star Camping des Dunes is a true invitation to relaxation, discovery and escape. Tents, mobile homes, chalets, spacious terraces … Whatever your budget and your desires, we offer a wide choice of accommodation in the idyllic setting of Goudoul beach. It's up to you to choose the campsite rental that suits you!
Park your car, put down your luggage, take out the flip-flops, the hat, the swimsuit and enjoy!
Discovering South Finistère
You will be seduced by the diversity of landscapes offered by South Finistère. Pretty walks on the Breton coast thanks to the GR34 located at the foot of the campsite, swimming between the rocks, in the coves with turquoise waters.
Walk the cobbled streets of Quimper which will lead you to the Saint-Corentin cathedral, visit the Breton museum and its public collection of Brittany archeology, the medieval village of Locronan, board the Vedettes de l'Odet and set off on the discovery of the Glénan archipelago.
Our campsite will be the ideal starting point for discovering all the riches of southern Finistère and the perfect place to rest after a beautiful day of exploring..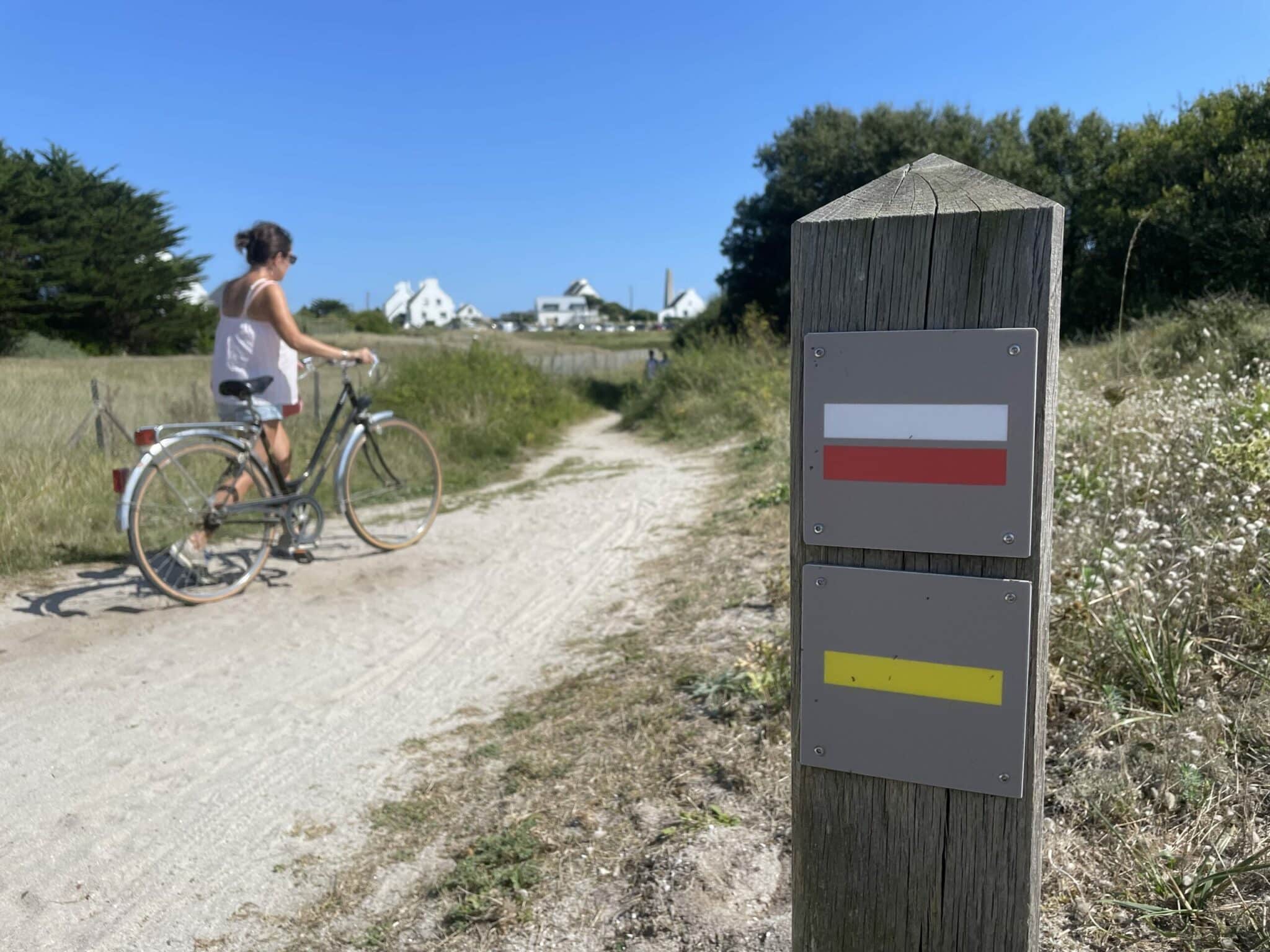 Take advantage of the GR34 hiking trail and the many other routes to discover Lesconil and its surroundings.
The GR34, located behind the *** des Dunes campsite, offers you a wonderful walk in the great outdoors from a few hours to several weeks.
Come and discover the fishing ports of the Pays Bigouden to understand a large part of the local history.
In the southern Bigouden Country, mythical ports endure and punctuate daily life. In Le Guilvinec, you can admire the arrival of boats at the fishing port. From the panoramic terrace, located above the auction, watch the daily ballet of coastal trawlers in port after their day of fishing.
Discovering the fishing ports is also an opportunity to equip yourself with boots, sailors, marine decor. Thus, you will find several shops offering products from the maritime world.